Whether you want to organise an event for a special birthday or anniversary or if you want to send flowers to celebrate someone's special day we can help.
Anniversaries
---
The main thing to remember for anniversaries is that you don't forget! And if you can remember with flowers all the better. We can provide anything from a special bouquet to decorations for your anniversary party.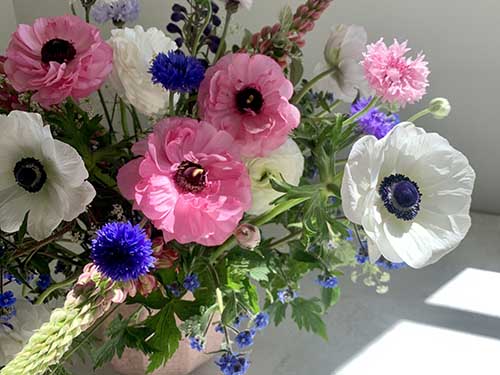 Birthdays
---
From birthday bouquets (delivered locally at no additional cost if you wish) to flowers for a party, be it jam jar posies or pedestal arrangements we can help make any birthday a very special day.
Christenings
---
From gifts for the family or floral decoration for the church and reception. We are able to offer a full service of set-up, relocation from church to reception and clear down and tidy at the end of the event, if required.