At such a difficult time beautiful flowers can bring calm and solace. They are a celebration of a life at a time of great sadness and a very personal way to mark your last goodbye.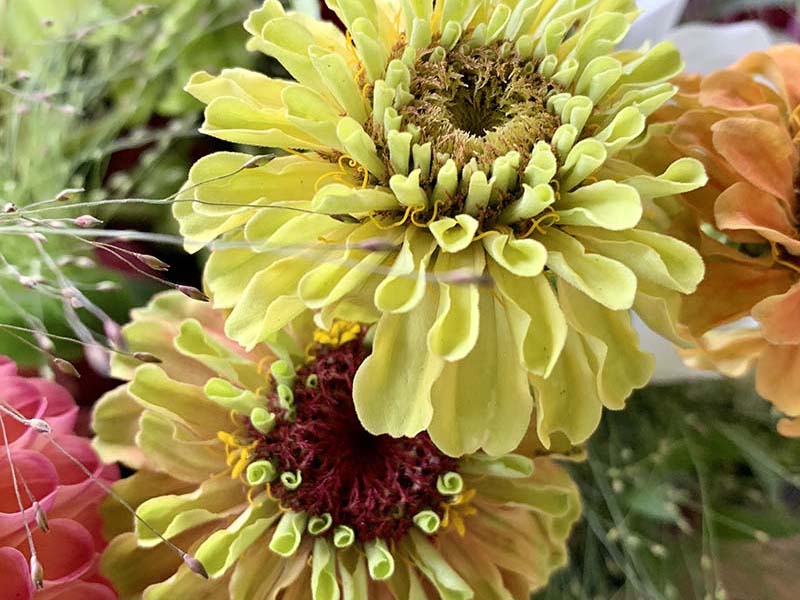 We believe a meaningful floral tribute for your loved one is so important.
For this reason, we only offer farewell flowers during the British flower season when we can cut from our own flower plot, flowers that we have grown and nurtured. This gives your arrangement a unique style with a wonderful natural garden feel.
If you wish we can include flowers from your own or your loved one's garden which can be a beautiful and personal touch.
If you are looking to have flowers in the church or at the wake this is also something we offer.
Please get in touch to let us know how we can help.